Deep Sea Fishing Jupiter
Deep sea fishing can be an incredibly exciting and memorable experience. At REEL E Sea Fishing Charters, we are dedicated to providing our customers in Jupiter, FL with a seamless and unforgettable deep sea fishing charter. Captain Rick is a South Florida native with over 20 years of experience that he will use to help you catch the fish of a lifetime.
What to Expect
Choosing us for your deep sea fishing experience will ensure that everything you need is completely taken care of. Rods, reels, tackle, bait, and everything else you might need is included in your trip.
Our boat, the Reel E Sea, is fully equipped with all necessary safety features, fish finders, navigation tools, and basic comforts in order to guarantee that your experience goes as smoothly as possible.
Captain Rick will be there the whole time to help you with all of your fishing needs, including teaching you how to use the equipment and cleaning and filleting your catch at the end of the charter.
About Us
REEL E SEA Fishing Charters has been providing clients with unforgettable deep sea fishing experienced for several years. We are committed to sharing our passion for fishing with the community. Captain Rick has extensive experience in conducting successful deep sea charters and always ensures that you and your guests are able to have the exciting experience that you're looking for.
Pricing
The prices for our charters include:
Rods
Reels
Gas
Ice
Tackle Gear
Bottled Water
Fishing License
Our charters start at $475 for 5 hours, $675 for 7 hours, $875 for 9 hours, and include up to 5 people. For more details about our pricing, feel free to contact us.
Contact Us Today for the Best Deep Sea Fishing in Jupiter
If you have any questions or concerns about your deep sea fishing charter, we encourage you to contact us today.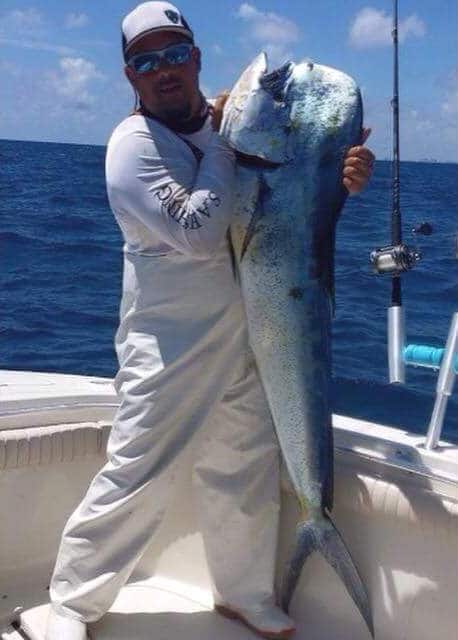 Get In Touch
For any questions or to book your charter contact us today!
Call: 561-396-5293
Premier Fishing Charter,
West Palm Beach