Fishing Charter Jupiter FL
Top-Rated Fishing Charter in Jupiter
Offshore and saltwater fishing is a great way to bring friends and family together for an unforgettable outdoor adventure. Not only is it fun, but you often have the opportunity to catch some delicious treats for dinner! Plus, if the fish aren't biting, you can still enjoy beautiful views of the waves crashing on the shore or the sights of the local wildlife. Whether you make a day trip or turn it into an overnight camping excursion, offshore and saltwater fishing provide plenty of opportunities to create lifelong memories with your loved ones. With just a bit of preparation, there's no reason our time spent at sea can't be as rewarding as possible. So why not give offshore and saltwater fishing a try? It might just become your new favorite form of family bonding!
Searching for Jupiter Fishing Charters Near Me?
If you're looking for Jupiter fishing charters near me and a great way to spend the day fishing in the beautiful waters of Jupiter, REEL E SEA Charters is the spot for you! Our team specializes in providing families with unforgettable inshore and offshore experiences. We only use top-of-the-line gear, so you can feel confident that your charter will be equipped with everything necessary for a perfect trip. Whether you're a party of one or want to bring along some family and friends, we cater our services according to your needs and always do our best to accommodate any request. Start planning your dream Jupiter Florida charter today – REEL E SEA Charters is here for all your fishing needs!
Situated on the east coast of Florida, just north of West Palm Beach and south of Port St. Lucie, is the beautiful town of Jupiter. With over 60,000 people, Jupiter offers plenty to offer residents and visitors. The most popular attraction is the Jupiter Inlet Lighthouse & Museum. The historic site provides stunning views up and down the coastline and houses interactive exhibits that offer insight into life for 19th-century residents. Amongst other notable attractions are Dubois Park – with its playgrounds, BBQ area, and beach access – along with Abacoa Town Center providing outdoor shopping adventures married with incredible dining options from establishments such as Food Shack or Babylon Palace Mediterranean Grill & Bar. From white sand beaches to golf courses to luxurious shopping experiences, living in Jupiter provides the perfect balance between luxury, recreation, and hometown atmosphere.
Living in Jupiter, Florida, is an experience like no other. The town has become the playground of well-known celebrities and athletes from across the globe; however, this does not take away from its local charm. With 32 miles of coastline and easy access to numerous beaches, residents can find plenty of ways to enjoy the outdoors. Whether it's fishing for snapper at Jonathan Dickinson State Park, bird watching on the Loxahatchee river, or strolling along Jupiter's dog parks and scenic trails, the quality of life the area provides is unparalleled. Furthering that experience is its diverse cuisine – explore rustic Italian trattorias just a few blocks away from a bustling outdoor beer garden and an oyster bar perfect for laid-back sunsets. From luxurious estates to charming waterfront homes, you're sure to find something that fulfills your lifestyle desires in Jupiter.
We Offer Deep Sea Fishing, Offshore Fishing, & Ocean Fishing!
Are you ready for an unforgettable fishing experience in the waters of West Palm Beach? At REEL E SEA Charters, we offer 4 to 8-hour charters that are perfect for those looking for a leisurely day on the waters and various fish species. Our boat has all the safety features, up-to-date navigational aids, and fish finders, so you can relax knowing you have a smooth and safe ride while fishing. These child-friendly charters are great if your kids want to join in on the fun! So why not spend a day at sea and make special memories with REEL E SEA Charters?
Suppose you're looking for fishing charter Jupiter, fishing charters Jupiter, charter fishing Jupiter, FL, or deep sea fishing Jupiter. In that case, we're the premier destination in Florida for your day at sea. You can expect only the best with our state-of-the-art boat at REEL E SEA Charters! Our boat can reach speeds up to 50 knots, which means more time fishing and less time traveling between desired spots. This means you can make it there quickly and safely no matter how far out in the ocean you want. Plus, you don't have to worry about missing a minute of fun – because fishing is our top priority! We offer a wide range of techniques, such as trolling, kite fishing, wreck and reef fishing, and drift fishing. No matter your experience level or preferred approach, REEL E SEA Charters has what you need for a successful day on the water with friends and family.
When you book a trip with us at REEL E SEA Charters, you can count on friendly and knowledgeable guidance every step of the way. Our team is happy to answer any questions and ensure your Jupiter fishing charters are as enjoyable as possible. We'll run through a list of helpful information about what to pack, the types of fish you may encounter, and how to be adequately prepared when spending a day out on the ocean. With our helpful tips, pointers, and instructions, combined with our expertise, you're bound to make memories that'll last a lifetime! Whether searching for Jupiter fishing charters, saltwater fishing Jupiter, offshore fishing Jupiter, or ocean fishing Jupiter, learn more about how our charter works.
Call Today for Saltwater Fishing in Jupiter, FL!
Ready to tackle some Florida fishing? This is the place for you! Get ready to set sail with Captain Rick and his extensive experience in saltwater fishing. With over 20 years of fishing charters and offshore excursions, he knows all the best spots to bring on a good haul. From the coastal lagoons to the depths of Jupiter's blue waters, this charter will provide all the angling action you need. Call us today and prepare for the best Jupiter fishing charter you'll never forget!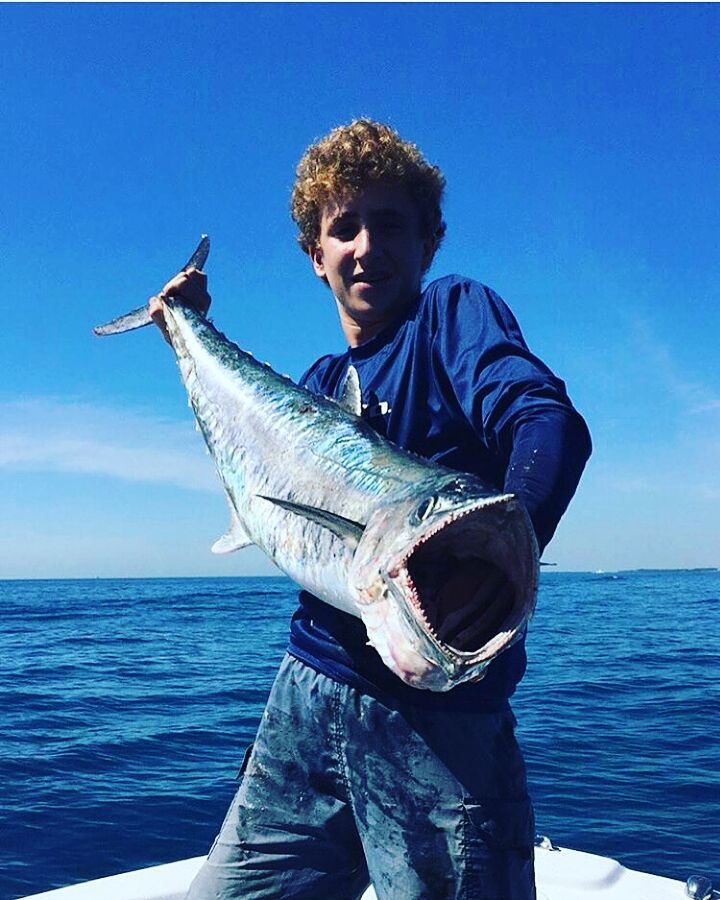 Get In Touch
For any questions or to book your charter contact us today!
Call: 561-396-5293
REEL E SEA Fishing Charters
Jupiter FL
Choose a boat from our fleet:
28 ft Contender Boat #1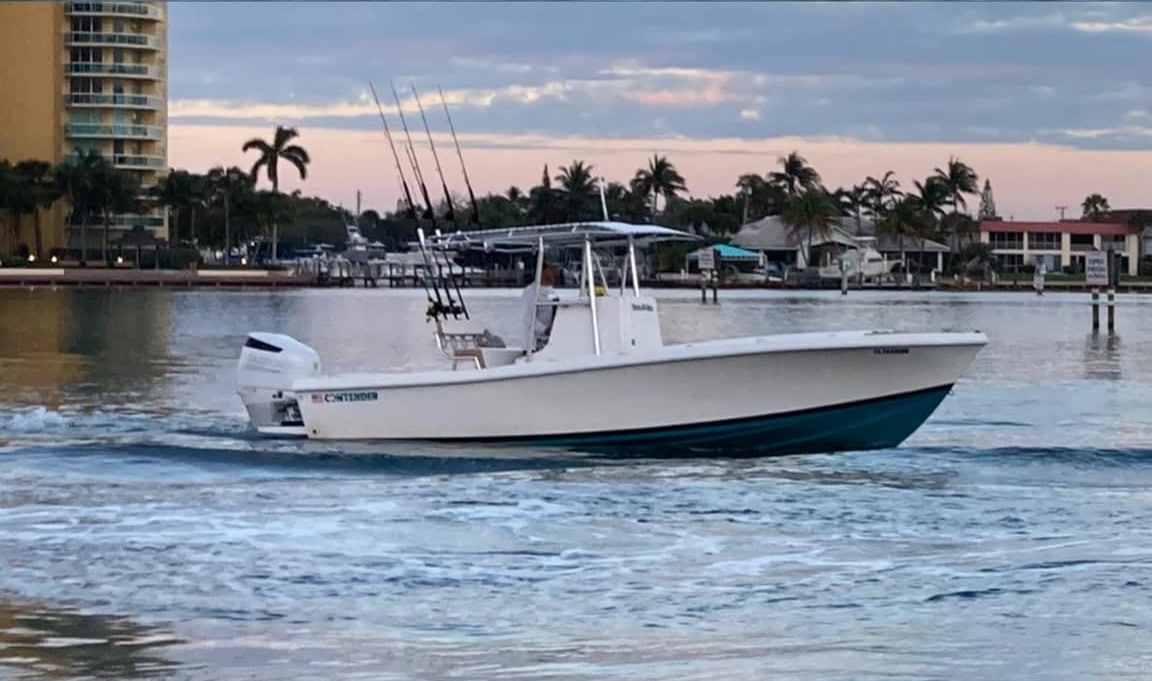 The original 28 foot Contender fishing boat is a family favorite option for an action-packed private fishing charter. All tackle and gear is top of the line Penn reels and Blackfin rods. This boat can make 50 knots so you're fishing in the action shortly after leaving the dock! The required fishing licenses as well as dead bait is included. For groups up to 5 people. All private trips.
$550 for 4 hours  |  $750 for 6 hours  |  $950 for 8 hours
28 ft Contender Boat #2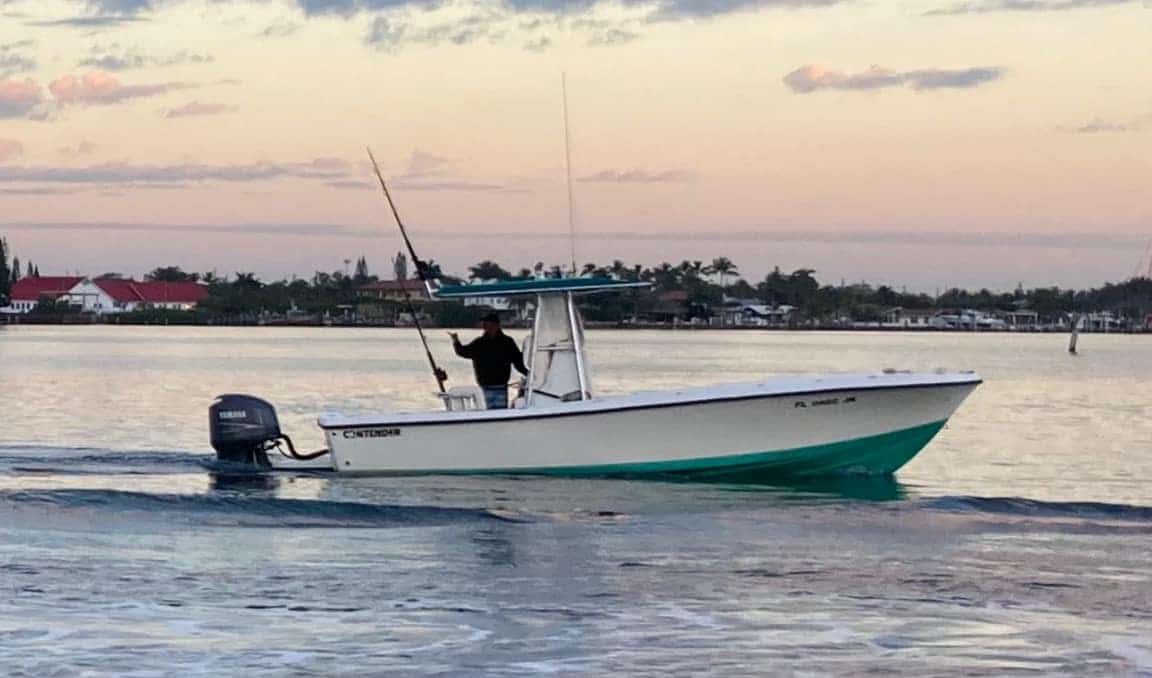 Our second 28 foot Contender fishing boat from our fleet is another budget friendly option to get out on the water for a private fishing charter. All tackle and gear is top of the line Penn reels and Blackfin rods. This is a great option for a child-friendly family charter! The required fishing licenses as well as dead bait is included. For groups up to 5 people. All private trips.
$550 for 4 hours  |  $750 for 6 hours  |  $950 for 8 hours
39ST Contender w/ Triple Yamaha 350's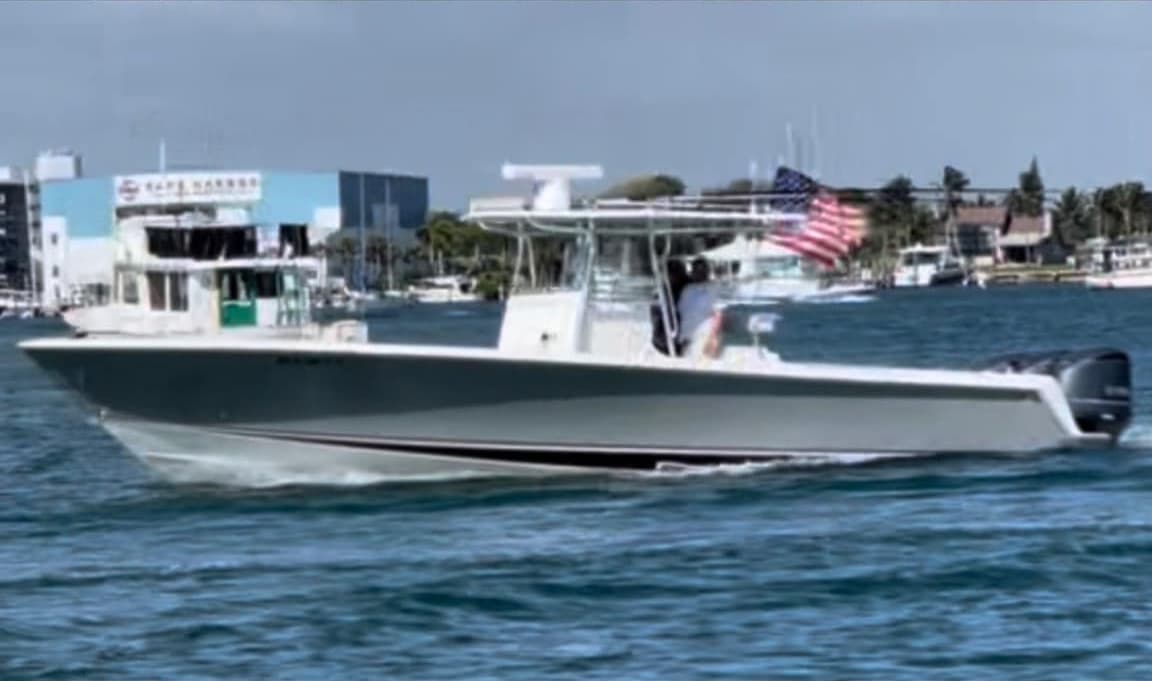 Cruising speed 50mph, top speed 70mph. Boat is decked out with all state of the art navigation, radar, sonar, JL Audio sound system, auto pilot, and more! Boats are satellite tracked. Boat does have a bathroom on board. All tackle and gear is top of the line Penn reels and Blackfin rods. The 39ST is a proven top of the line tournament winning machine! For groups up to 6 people. All private trips.
$800 for 4 hours  |  $1000 for 6 hours  |  $1200 for 8 hours