Saltwater Fishing Jupiter
REEL E SEA Fishing Charters is committed to providing all of our guests in Jupiter, FL with an exciting and memorable saltwater fishing experience. With over 20 years of experience and extensive knowledge of the South Florida area, Captain Rick provides customers with seamless saltwater fishing experiences that are sure to leave you satisfied.
An All-Inclusive Experience
As part of our charter services, we off an all-inclusive experience in order to ensure that your trip runs as efficiently as possible. Our charter fees include reels, rods, bait, tackle, bottled water, gas, fishing licenses, and other necessities so that you don't have to worry about a thing.
Additionally, our boat, the Reel E Sea, is equipped with all necessary safety features, navigation tools, and basic comforts. Choosing us for your saltwater fishing experience is a great way to ensure that you are able to have a stress-free trip and catch the fish of a lifetime.
Professional Guidance
Captain Rick will join you on your trip in order to guarantee that your trip is everything that you hoped for and more. Captain Rick's knowledge of the South Florida area and various fishing techniques will help make sure that you don't come home empty-handed.
Additionally, a first mate will ride alongside you to help you with equipment and to clean and fillet your catch at the end of the trip. With the help of Captain Rick and your first mate, you can be sure that your charter will be a memorable and seamless experience.
Contact Us Today for the Best Saltwater Fishing in Jupiter
We encourage all residents in and around Jupiter, FL who are interested in saltwater fishing to contact us today. We will be available to answer any questions or concerns about your trip, including questions about pricing, licensing, special requests, and more.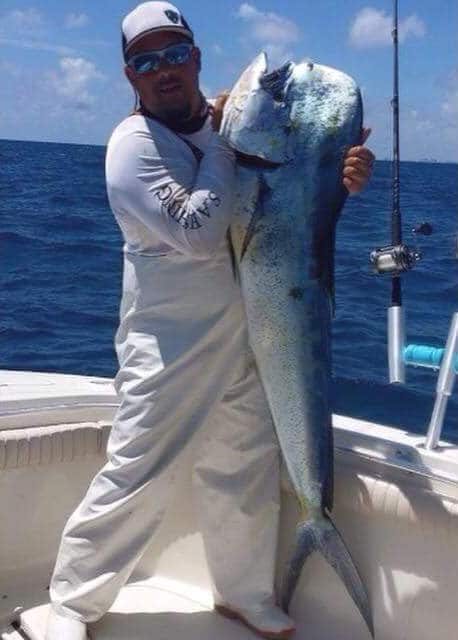 Get In Touch
For any questions or to book your charter contact us today!
Call: 561-396-5293
Premier Fishing Charter,
Jupiter