Riviera Beach Fishing Charter
Top-Rated Fishing Charter in Riviera Beach
In the beautiful waters just off of Riviera Beach, people have many opportunities to enjoy a day of sailing, jet-skiing, fishing, and many other water-themed activities. If you are in this desirable part of southern Florida, and you are interested in finding a Riviera Beach fishing charter, then remember our company name, Reel E Sea Charters. We are a group of enthusiastic anglers, who welcome the chance to share our fishing knowledge and our fishing equipment with you anytime. We want to be your fishing charter to assist with any of your Riviera Beach fishing needs.
Our fishing charter boat, which is named the Reel E Sea, is a 28-foot Contender that has a 300 horsepower motor and has plenty of space for up to 5 passengers. On every fishing trip, the captain of the Reel E Sea, Rick, and his first mate, expertly maneuver the Reel E Sea through the waters, in search of the best Riviera Beach fishing spots for everyone on board. With over 20 years of experience and a lifetime of Riviera Beach fishing experience under his belt, Rick has a wealth of fishing and local knowledge to share with you throughout your fishing expedition. If you are looking to do some fishing in Riviera Beach, then Reel E Sea charters is here to help!
We are the Riviera Beach Fishing Professionals
We know that when you are looking among other Riviera Beach fishing charters, that you have several options from which to choose; however, we believe that, if you are looking for a boat that can hold just a few people and for an experience that is personal and unforgettable, then we are among one of the best fishing charters in the area.
Call Today for the Most Experienced Riviera Beach Fishing Charters
Whether you are planning a fishing expedition with a group of your friends, with your family members, or with a group of first-time anglers, then we have the expertise needed to ensure you a successful time and a memorable afternoon. We have several fishing charter time options available, so you can choose the length of your fishing trip, and what works best for you and your Riviera Beach fishing goals.  As always, we look forward to meeting you and going fishing with you anytime!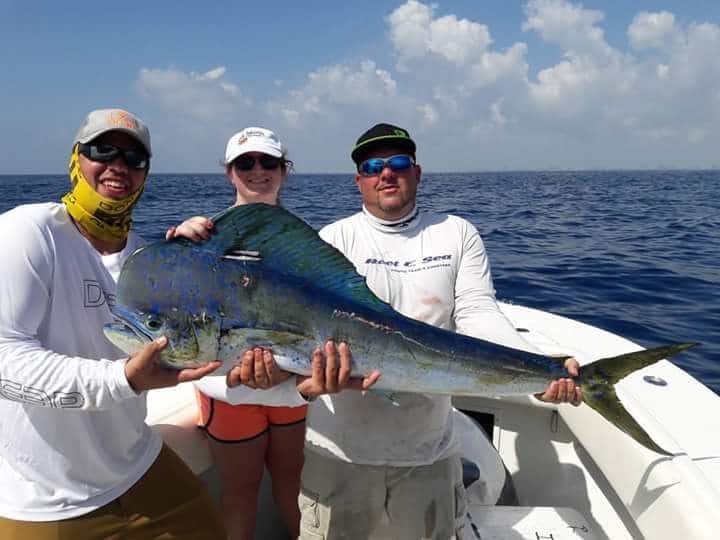 Get In Touch
For any questions or to book your charter contact us today!
Call: 561-396-5293
Premier Fishing Charter Riviera Beach