Singer Island Fishing Charter
Top Rated Fishing Charter in Singer Island
Fishing is a very popular sport and recreational activity throughout southern Florida.  Within the area, the waters are warm and the fish are plentiful.  If you are in the Singer Island area, and you are looking for a charter boat company that specializes in fishing expeditions, then our company, Reel E Sea Charters, would like to hear from you.  We are proud to be among the best of the Singer Island fishing charters around our area.
The captain of Reel E Sea Charters, Rick, began fishing at a very young age.  His passion for fishing has grown over the years, and he turned that passion into his own fishing charter Singer Island company.  He has accrued over 20 years of experience, and he always finds pleasure in seeing his passengers catch their fish of the day.  He also easily shares his knowledge about various fish, their habits, and anything else that he can, which provides for an interesting, fun day at sea for you, and for everyone else. 
We are the Singer Island Fishing Professionals
As you conduct your own research about fishing charters in Singer Island, you will find that different companies do things differently.  At Reel E Sea Charters, we pride ourselves on providing personal service, a high-quality fishing experience, and a fun, memorable time for everyone on board. 
Our boat, named the Reel E Sea, can accommodate 5 passengers, as well as our captain and our first mate.  We have all of the tools, the equipment, and the experience needed, to ensure that you are successful on our fishing expedition and that we can provide you with the trip of a lifetime.  The Reel E Sea is a 28-foot Contender, and it is powered by a 300 horse power motor.  We can quickly move through the waters and locate some of the best fishing spots, while wasting very little time.
Call Today for the Most Experienced Singer Island Fishing Charters
When you are looking for a Singer Island fishing experience unlike any other, then please contact us, at Reel E Sea Charters.  We look forward to working, or fishing, with you anytime!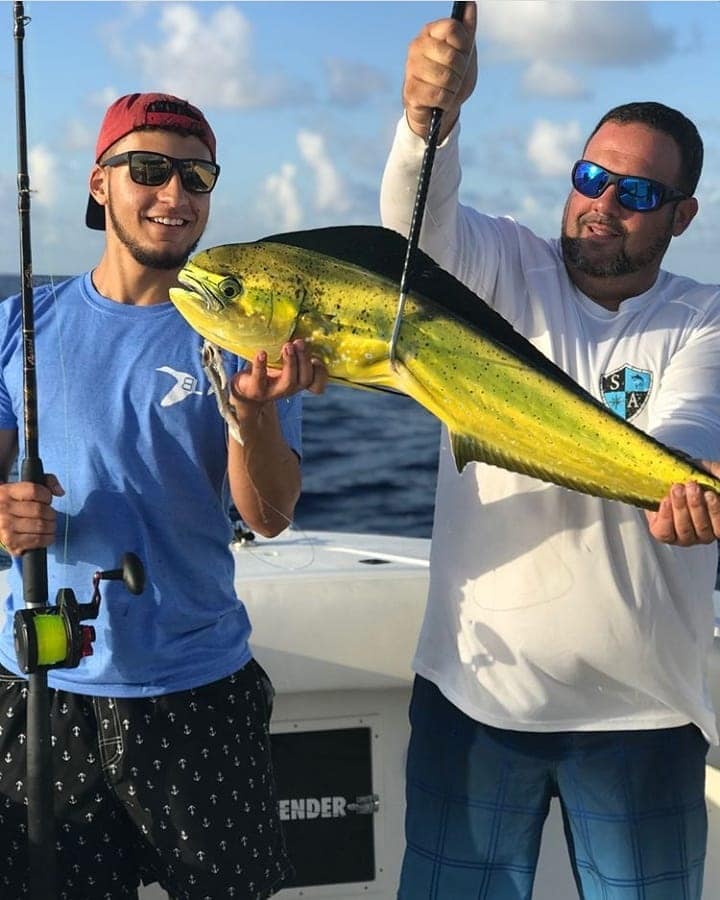 Get In Touch
For any questions or to book your charter contact us today!
Call: 561-396-5293
Premier Fishing Charter Singer Island